There's something traditional and empowering about driving a Jeep – from challenging the unknown, to hauling and towing, to daily use, there's nothing quite like getting behind the wheel of one of these capable SUVs. With over 70 years of design and engineering going into every model, a new or pre-owned Jeep can change the way you drive. Your search for Jeep SUVs for sale in Newfoundland has reached a turning point, now that you've discovered Marsh Motors Chrysler!
As a Chrysler, Jeep, Dodge, and RAM dealer, it shouldn't be a surprise that Marsh Motors knows the modern Jeep lineup. From the luxurious Jeep Cherokee Altitude to adaptable off-road performers like the Jeep Wrangler Unlimited Sahara, you'll find plenty of Jeep SUVs to choose from in our new and used inventory. Where would you go if you had a factory-fresh Jeep ready for the toughest adventures? And just remember that since we source our pre-owned vehicles from drivers throughout central Newfoundland, you can count on a constantly changing inventory that even includes SUVs from other manufacturers. You'll never know what you'll find until you look – so stop by today and find your next Jeep!
The Marsh Motors Chrysler sales team is ready to help you every step of the way – whether you're still figuring out your budget or you know exactly what model and year you're looking for. And remember that purchasing a pre-owned Jeep SUV doesn't mean missing out on a full suite of contemporary features and modern durability – over 75% of our used Jeep inventory dates from 2012 or newer, so you'll have a lot to choose from! Our hand-picked stock is just waiting for drivers like you to take a look. You can browse through our online inventory 24/7 – or you can schedule an appointment or just walk in Monday through Friday, 8:30 AM to 5:30 PM. Don't hesitate – there's a great Jeep deal waiting for you at Marsh Motors Chrysler.When you choose Marsh Motors Chrysler as your source for new and used Jeep SUVs for sale in Newfoundland, you'll benefit from the experience and value we've been building for over 20 years in the auto business. Put our sales, financing, service, and parts pros to the test and you're sure to be impressed. It's time to expect something more from your auto dealer, and that's what you'll find at Marsh Motors Chrysler.
Your Central Newfoundland Auto Destination
Sales, service, and parts – Marsh Motors Chrysler is your one stop auto shop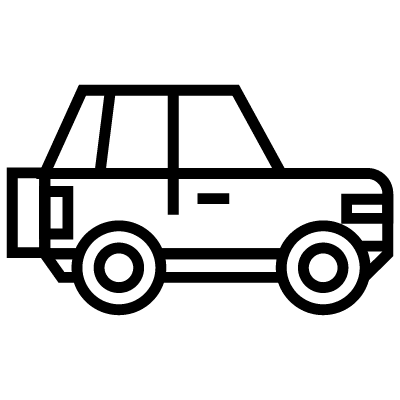 Custom Jeep and Ram Vehicles
Discover off-road gems that are truly one of a kind
Exceptional Customer Service
Our entire team is dedicated to making every visit stress-free and memorable
Why Choose Marsh Motors Chrysler
Concerned About Your Credit Rating? Our Financing Pros Can Help
You know as well as we do how valuable owning a hardworking SUV can be for making work and day-to-day life much easier. So if you're wondering whether your credit rating might make purchasing a new or pre-owned Jeep more difficult than it should be, the Marsh Motors Chrysler finance team can help. Estimating a payment structure that works for you is easy with our online calculator, and getting a full credit evaluation is easy once you've filled out an application. So if you have any doubts, let us know how we can help – we'll work with you to make purchasing a Jeep SUV for sale in Newfoundland a reality!
We Know SUVs – and We Have the Inventory to Prove It
It's one thing to find a dealership with an inventory of maybe 5 or 10 SUVs between their new and used stock – and it's quite another to find a dealership like Marsh Motors Chrysler. Our inventory includes over 50 new and used Jeep vehicles. We source our pre-owned selections from central Newfoundland drivers just like you, so our used stock is always changing. It only takes a minute to see that we've got a Jeep SUV that's ready to meet your criteria – so start looking now and set up a test drive with us!
Marsh Motors Chrysler – Proving the Value of a Great Team for Over 20 Years
Any business owner can tell you that striving for customer satisfaction is universal. But over the past 20 years of serving central Newfoundland, we've learned that you need to do much more than that to stand out from the crowd. That's why we've built a team that reliably goes the extra mile, making every customer interaction exceptional. That's how Marsh Motors Chrysler continues to build a community of repeat customers. That focus on courtesy begins with our user-friendly website and inventory and extends to every department you interact with. We're here to help every step of the way, to get you into a Jeep SUV for sale in Newfoundland.
Discover the Key to Long-Term Performance and Satisfaction in Newfoundland
The 4x4-capable Jeep lineup is designed to tow, haul, and take on the toughest terrain – so there's much to be said for making sure your new or used Jeep has access to regular maintenance, tune-ups, and repairs. When you buy used from Marsh Motors Chrysler, you can rest easy knowing that our hand-picked selections have been evaluated by our service team for condition and quality. And the best way to keep your Jeep performing smoothly over the long term is relying on Marsh Motors for all of your service, maintenance, and repair needs. Whatever you need, we'll help you get back on the road as soon as possible. And with our stock of OEM parts and accessories, your Jeep's time in the shop can be quick and affordable!
For over 20 years, Marsh Motors Chrysler has been proud to serve as central Newfoundland's premier destination for Jeep, RAM, Dodge, and Chrysler vehicles. When you choose to work with us, you'll receive the utmost customer care – a real cut above the competition, whether you're shopping for a vehicle, looking for prompt and courteous service or repairs, or hunting for a hard-to-find part, accessory, or tire. We're also your source for custom Jeeps and Ram trucks, the kind that you just have to see in person. So whatever you drive, and whatever your budget, put us to the test and you'll discover what thousands of drivers over the years already have – that the Marsh Motors Chrysler team makes customers for life. Call, message us online, or walk in Monday through Friday, 8:30 AM to 5 PM – you'll like what you find!
I purchased a 2013 RAM 1500 Longhorn from Marsh Motors Chrysler a few months back and I couldn't be happier with the purchase. Paul Marsh and his staff provided me with all the information I needed to make an informed purchase and I felt that I was dealt with honestly and fairly. Previous experiences with dealerships left me with a sour taste in my mouth, but I have no regrets about this deal and I LOVE MY TRUCK!!
Bryan
Cannot say enough about how helpful they were. The bearings failed in the differential of my '09 Dodge RAM, we were towing our travel trailer. I limped it in to their shop on Thursday without an appointment. They put a technician on it right away, found the problem. Leaving time for them to order the parts they were short from Montreal and got them there Friday morning. Rented me a truck to tow our trailer in off the highway. We were able to continue our holiday by 3:00pm Friday. What could have really messed with our plans for touring Newfoundland became another one of the great experiences with the people of that wonderful province. Thank you Marsh Motors.
Trevor
Bought a 2016 Jeep Cherokee Sport last month and found the sales staff to be really great to deal with.Told them exactly what I was looking for and what kind of payment I wanted to fit into and my salesman Tyler helped get me into a vehicle I wanted with some nice extra options like heated seats and backup camera.Highly recommend anyone to check this dealership out if they are looking for a new Jeep!
Michael